Here are links to some interesting sites which I have chosen not only because they have meaning to me, but because some are rare & I think that you will enjoy, yet at the same time also find them musically useful to you!!


Some of my rare & early influences:

My biggest drumset playing influences:
(Ommited from these links of my biggest drumset playing influences & left for you to explore is Michael Shrieve original drummer of Santana. He was most definately a very important early influence in my drumming & music.)


My main equipment manufacturers:
One of my peers & friend - my lifelong best friend - an amazing guitarist and past band member -
an old friend's website - and my country of birth: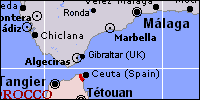 Valuable, resourceful & educational sites:
Other useful resources:
Finally, here is a mixture of bands & artists who all use Bandzoogle website technology to power their sites.................check them out: 


I sincerely hope you that you did enjoy & benefited from all of my links. It will be kept updated, so please check back again!


All the best to all of you & thank you for visiting my website,
Yoseph "Joe" Levy.